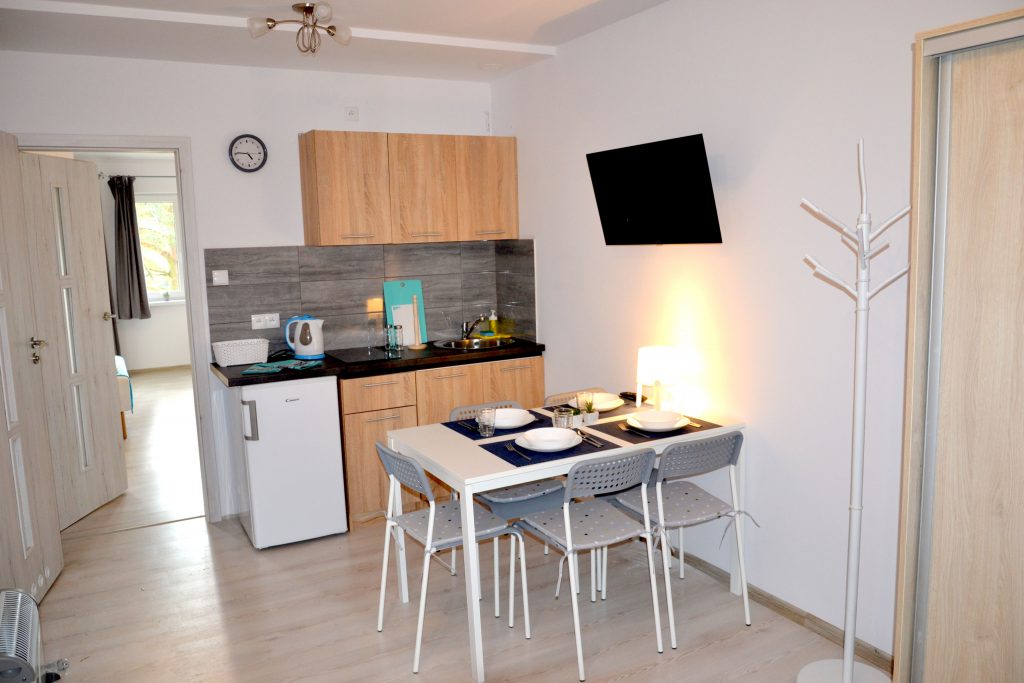 Apartments
The apartments consist of the living room (with the kitchenette and disposable sofa) and the bedroom with the double bed and two separate beds – place for sleep for six persons.
All the apartments cover the balcony, resting unit with sofa, bathroom with the shower and fully equipped kitchenette with fridge, cooktop and kettle. There is also TV set (digital television) and wi-fi access. We also disclose the inner cipher cases, beach equipment, child chair, small plastic bathing bathtubs, disposable bed for a little kid, clothes horses, vacuum cleaner, toilet overlay, child step (for washbasin), linen, towels (BEACH TOWELS NOT INCLUDED) and cleaning supplies.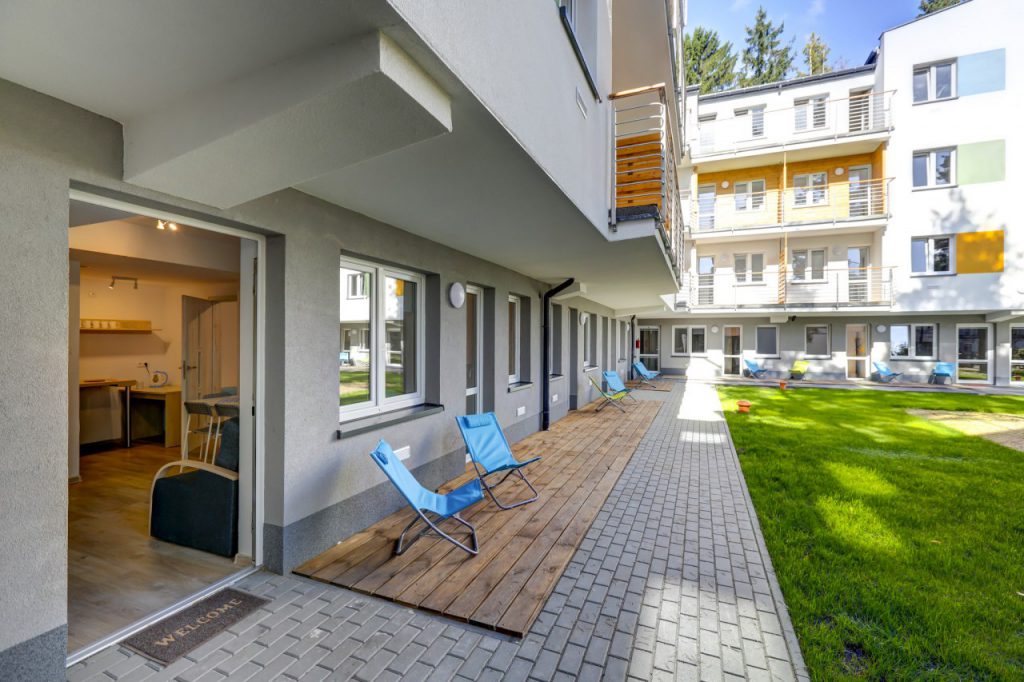 Poddabek Resort
The resort containing described apartaments, is situated at the very centre of this picturesque villag tay 300 m of the sea, surrounded by the beech forests of the Slowinski National Park. Nearby the bike terminal (stop) with the campfire and a local playground with the gym. Quiet and peaceful area guarantee undisturbed rest.
Poddabek is a modern holiday resort consisting of three buildings offering more than a hundred apartments. The car park is free of charge. We provide free wi-fi access in the whole area of the resort.
In the area of the Poddabie resort there are two swimming pools:
outdoor swimming pool at the roof of the building plus two additional paddling pools for children (open 1st June)
indoor swiming pool with an open resting-observation deck
Entertainment and health
Our clubroom alongside with the jungle gym is a huge attraction for kids. Our guests are also welcome to enjoy the clubroom by the canteen, playground, campfire place, volleyball and badminton pitch. Poddabek resort offers payable massages, rehabilitation treatments and health treatments.